About Us
---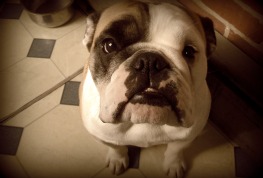 Welcome to Fat Puppy Coffee Roasters.  We are a small batch artisan coffee roaster located in rural Myerstown, Pennsylvania.  We are surrounded by beautiful rolling hills and Amish farmlands. The distinct clip-ity clop of "horse and buggy" can be heard as the Amish go about their day.
As artisan coffee roasters, we search for the highest quality specialty coffees from all over the world. We roast the coffee by hand in small batches, then package it to insure a fresh and flavorful cup of coffee.
Soon, you will be able to buy our fresh roasted coffee at our online store.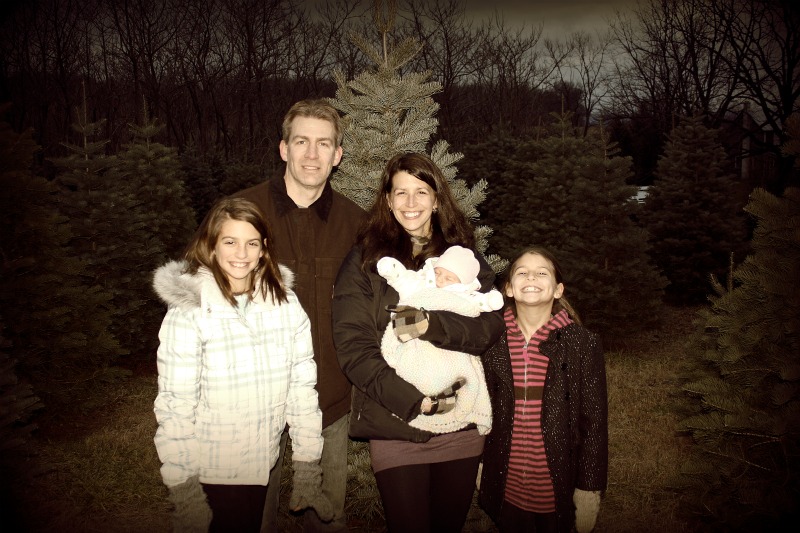 As a family, we are the Firestines; Sean, Jennifer, Grace, Evelyn, and Phoebe. We have been raised in this area and have lived here most of our lives.  Sean spent a few years sailing the seas in the Navy while Jennifer pursued a dancing career in New York City, never expecting to settle down in Myerstown to raise a family.  However, here we are and we love it!
About our name, Fat Puppy Coffee Roasters.  We were sitting around one day trying to decide on a name for our business.  The question of a classy name or fun name kept overturning in our heads. While we debated, our English Bulldog Roxy, was sitting at our feet grunting and snorting in her usual fashion.  Someone affectionately referred to her as our "fat puppy." "Hmmm… fat puppy…  Fat Puppy Coffee Roasters!"  And that's how we got our name.  If you want to see our "fat puppy", check out our Photos page for a few shots of Roxy.
Stop by for a visit and check out our little roastery.  You had better call ahead first to make sure we are around.  Our contact information can be found on our Contact Us page.  Who knows, we may even be roasting coffee or pulling espresso shots.
Copyright © Fat Puppy Coffee Roasters